As some of you may know I had a weekend away...I've got a bit of a write up to do- Hopefully you may find it interesting.
I was fortunate enough to receive an invitation to go and fish 'lac de premier', a new carp water in France. It was a rare treat as it hasn't been opened to customers yet. Its jointly owned and run by Tony Hibbert (Everton FC) and Keith Gladden (ex canary Carpin'). I've known Keith since the Canary Carpin' days, so I was chomping at the bit to get down and take a look at the place as I know he's been searching for that 'just right' location for 18 months.
I was scheduled to go a couple of weeks back with Deano- but work was ridiculous and I took the view that I had to put my livelihood first- and with it being November it could be a long way to go for a weekend when I could potentially blank.
Duuuuuhhhh!!!! What a frikkin donut.
I was sat at home seeing pictures of fish after fish coming out topped with an absolute chunk of a PB common of 51lbs to Deans rods. Kick myself- I nearly kicked myself into next year.
A quick few messages with Keith and I got a new date sorted out.
So Friday morning, 12:45AM- the alarm went off and I sprang out of bed like an excited spaniel. Now, I don't spring anywhere- especially out of bed. But do you know what- It felt like a proper little adventure- 2 days in France, on my own...back at work Monday morning. As a fat old bloke- I don't get excited at much – But 10 mins later the car was charging out of the drive.
Now I looked at the route down to Dover on Google map and without going into too much detail, male pride took over and I severely underestimated the time needed to get down there and the start of my road trip that should have been an early morning cruise was an enforced rally through torrential rain to get to the coast in time; Only to find the ferries were running late because of the force 8 blowing. Anyway- onto the ferry, found a bench, got my hood up and got some kip as lilly livered travellers around me made "woooo" noises as we went over waves and complained that they were a bit sick. I'm not being funny but its the sea- it is a bit lumpy...if you don't like it- go on the flippin train- don't disturb me!!!
So the ship docked and I blasted through customs out onto the open road, nothing was going to stop me now. Except- the petrol light...really...a full tank gone already...with all of my excitement to get to the coast I had blown through a tank that had returned 18 MPG..oops. So I pulled in off the A26 into a trucker stop...to look at the stanav. Again- long story short- what should have been a 120 mile blast along the A26 in an hour and a bit, had an hour added to it as I detoured into a town at rush hour on a Friday morning. As all of you know who've driven in France- its a pleasure. The highways and motorways are long and straight and the towns have light traffic and are quaint. However, on a Friday morning, on 3 hours sleep when you want to go fishing I was pleading for Germany to invade again and get everyone out of my way at their rush to surrender.
I arrived at the lake at 11:00ish with a bit of light drizzle on the water to a very pleasant surprise. I wasn't prepared for the facilities that the water had. Its fair to say that the lake itself is a cracker- and I've probably seen it at its wintery worst. 30 odd acres, with nice deep , tree lined margins. There's sixteen permanent pegs and each one is big enough to get two bivvies/ anglers on with ease. At the entrance to the lake there's a shower and toilet block, a cafe, a 50 table seater restaurant (that's actually a nice restaurant with tables set and wine on the tables- not a skanky carper's hut) and an outdoor area with 40 tables that overlooks the lake to eat at during the summer. I could see why Keith had settled on this place.
The shot below is one of Keith's (trust me my visit was bit wetter LOL)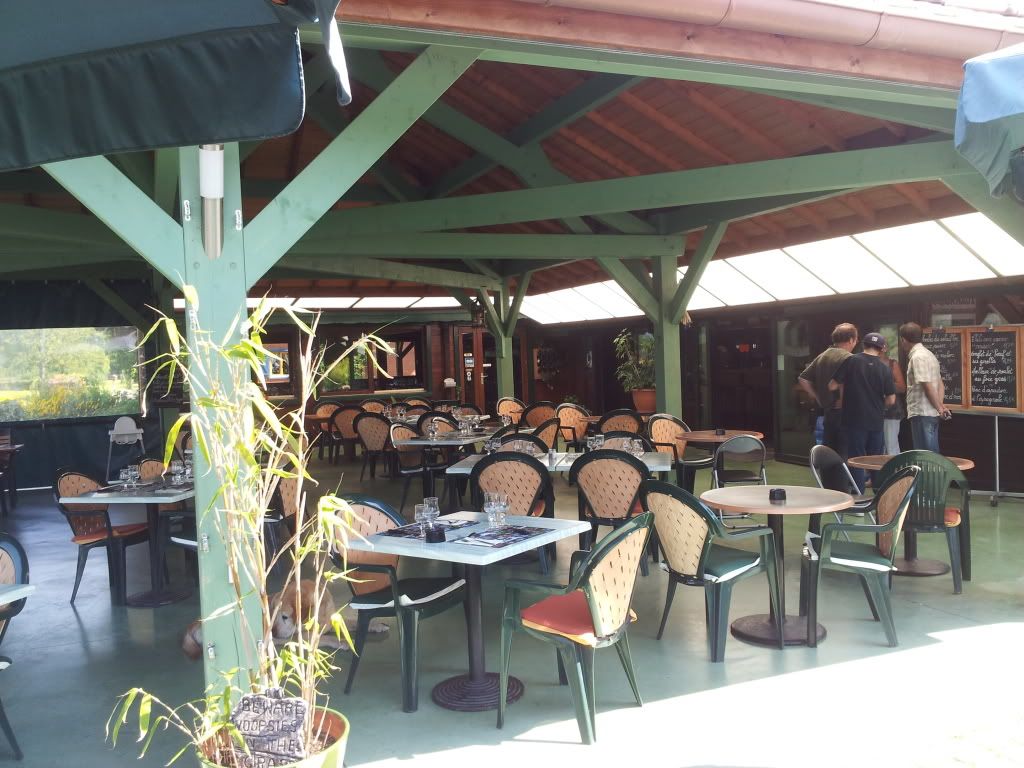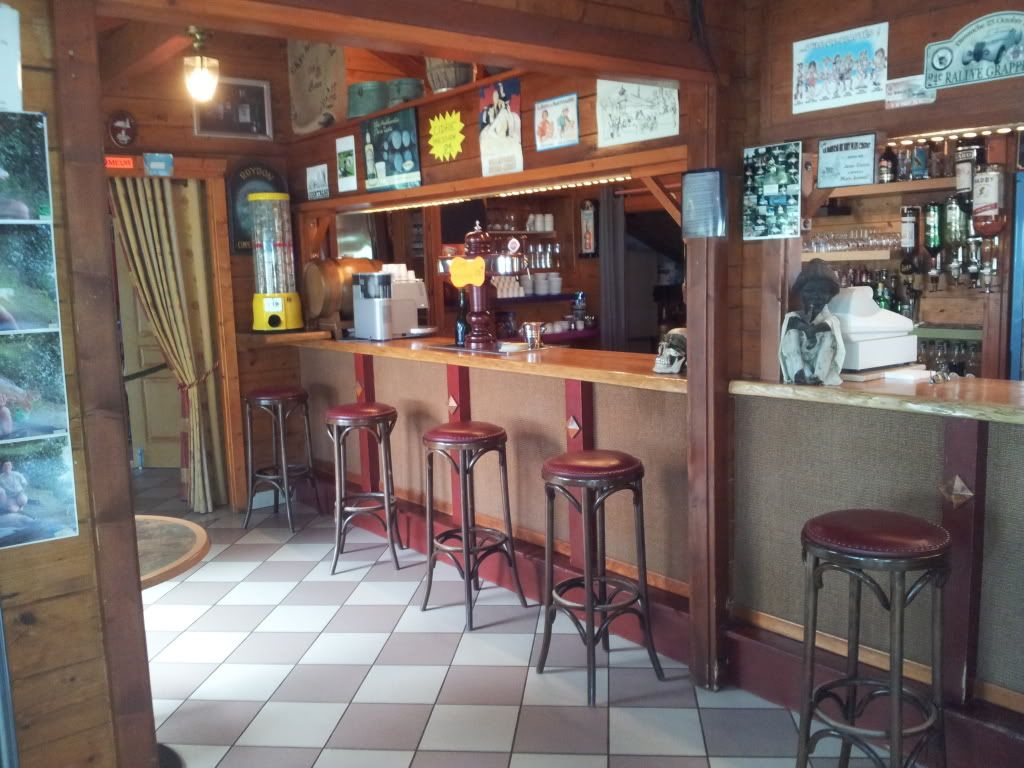 I'll post some more in a bit...